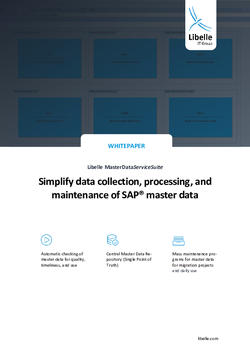 With the Libelle MasterDataServiceSuite, you have an intuitive, central interface and access to a collection of tools that supports you in achieving a higher data quality of your master data. Usable out of the box and designed for easy and efficient usability.
---
Thank you for your interest in our product!
In order to download this whitepaper for free, please fill out the following form! We will then send you the document via E-mail right away.